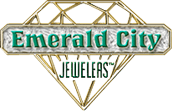 My Trusted Jeweler Since 1978 !
Hours:
Regular Hours
Emerald City Jewelers is currently closed temporarily with the state of Ohio non-essential business order.
Emerald City : Collectables & Memorabilia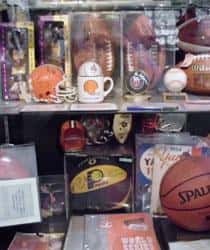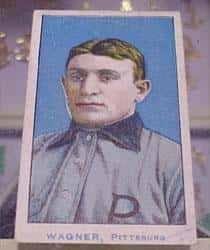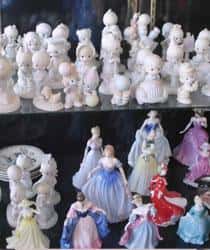 Take a Walk Down Memory Lane with Emerald City Jewelers
Come take a stroll with us down memory lane where you are sure to meet some familiar faces as you browse our collection of collectables and memorabilia.
Emerald City's collection of memorabilia and collectibles is breath taking.
We have it all here, from the paraphernalia of your favorite sports teams to countless porcelain Precious Moments® figurines.
You never know what you might find at Emerald City Jewelers.
Once you start reminiscing about the items displayed on our shelves it's hard to stop.
You can almost smell the aroma of the bubblegum that originally came with the high end baseball cards in our cases.
We're happy to house cards of the legends and greats of major league baseball like Babe Ruth and Ty Cobbs.
It's hard not to be captivated by our large inventory of certified, signed baseballs and other sports memorabilia.
You might even find yourself whistling "follow the yellow brick road" as you view our enormous collection of memorabilia from the epic classic The Wizard of Oz.
Our diamonds and gems aren't the only treasures our customers come to see.
Nothing brings out someone's inner child like being reunited with relics from their past.
Collectibles and memorabilia bring joy to adults and children alike.
If you are in search of a rare collectible, or think you might have a treasure of your own to offer us, come visit your friends at Emerald City Jewelers!