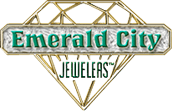 My Trusted Jeweler Since 1978 !
Hours:
Regular Hours
Emerald City Jewelers is currently closed temporarily with the state of Ohio non-essential business order.
Emerald City : Watches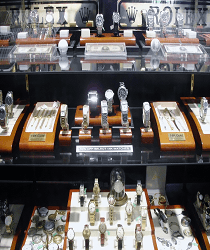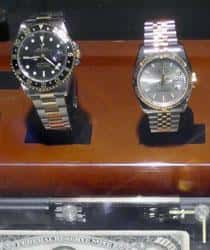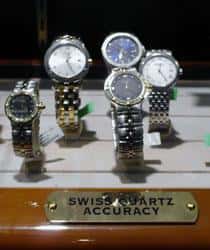 Emerald City Jewelers has Time for You – Come See Our Watch Collection Today!
Wristwatches have become highly collectible over the years. As the successor to the pocket watch, wristwatches dominated portable timekeeping in the 20th century and were often handed down through generations within a family. Just like a family tradition, Emerald City Jewelers has continued to offer one of the finest selections of stunning, pre-owned watches and time pieces in the Cleveland, Ohio area since 1978.
At Emerald City Jewelers, we always know what time it is! Take a look at our dazzling display case full of beautifully handcrafted, pre-owned watches including such recognizable brand names as Rolex, Breitling, Tag Heuer, Omega, Movado, and many other Swiss made watches. From antique and vintage watches to new and limited editions, we've got the watch to fit you and your unique style whether you're an avid collector or simply a watch wearing individual. Let Emerald City Jewelers assist you in finding the watch that's sure to make your heart skip a beat.
If you're looking for an extravagant gift for a friend or family member, but don't want to break the bank, explore our collection of Pre-Owned watches. Get more bang for your buck instead of paying the high price of a retail store for virtually the same piece. Every watch placed in one of Emerald City's display cases are practically brand new. There's no watch or time piece offered for sale by Emerald Jewelers without first going through a thorough inspection, service, and detailed cleaning. Our pre-owned time pieces sparkle like new, and leave our customers looking and feeling like a million bucks, without the high cost.
Whether you're in the market to purchase a watch or have a watch that needs repaired, Emerald City Jewelers is the place to be! Remember, at Emerald City we've always got time for you.
Interesting Watch Facts & History:
Wrist watches were originally designed as decorative bracelets for women. During World War I they became more popular with men because they were easier for the military to use than pocket watches.
Rolex created the first waterproof watch in 1927. They called it the Oyster.
In 1972, the first LED watch was created by the Hamilton Watch Company, apparently inspired by the digital clock in the 1968 movie "2001: A Space Odyssey".